Ready for some juicy Thursday gossip? More news on Mariah Carey's loving celebration at Disneyland California on Tuesday and we've got the scoop on who is the sexiest woman alive…and it's not Gwenyth Paltrow (she's most beautiful)… Enjoy VIPs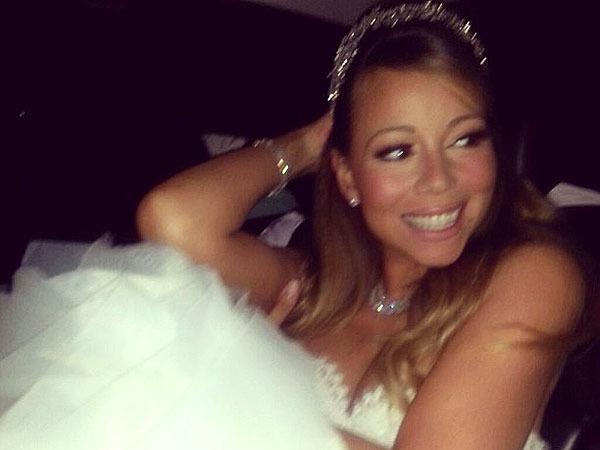 Awe tis true, Mariah Carey and her prince, Nick Cannon renew their vows at Disneyland. They reportedly had 250 guests and fireworks over the grand. Find out what Mariah tweeted Nick on the night here.
Leonardo DiCaprio tells E-news: "I'd probably like to be 20 years young and start this all over again. Why not?", but the Great Gatsby actor goes on to say he is content where he is. Find out what else he says here.
WOAH! Jennifer Lawrence is a diva?! Perez Hilton reported that Jennifer Lawrence is rude to fans! She refused to take photos with fans and had two body guards. Wowzer. What do you think? Watch this video here.
Gwenyth Paltrow tell Glamour magazine that her life isn't as rosy as we all think! She says 'marriage is hard' and goes on to explain how her and her hubby have gone through really dark times. Find out the details here.
Mila Kunis named FHM's Sexiest Woman Alive! FHM's editor says that Mila isn't only naturally beautiful but she has a great sense of humour. What do you think? Read the full story here.