Before you go out and enjoy the beautiful weather we've been having, take a moment to catch up on the latest celebrity news. Sun & celeb goss- this morning couldn't be more perfect, right? Find out why parents are calling Justin Bieber a 'jerk' and watch A-lister, Kate Beckinsale do the Harlem Shake, Ee ee ee. All that and plenty more- have a great day VIPs.
Awe- these two are just too cute. Kourtney Kardashian and long-term boyfriend, Scott Disick, were seen holidaying in Mexico with son, Mason. After Kourtney has been working her bum off to shed the baby weight from new born daughter, Penelope, it's clear that her hard work paid off. More pictures to be found here.
WOW-Justin Bieber was reportedly two hours late for the opening night of his concert at the O2 Arena yesterday. He left school children leaving the concert before his arrival. Parents are calling him a 'jerk' and describing his behaviour as 'disgusting'. Do you blame them? Find out more here.
In the April issue of GQ, Bachelor of the Year, Bradley Cooper speaks out in an intimate interview saying, watching his Dad die two years ago changed everything for him. 'Death became very real. And very tangible. Because my father – someone who had been in my life for 36 years is just f***ing gone.' Find out what else Bradley said here.

Con los terroristas, and Do the Harlem Shake! I'm fully aware that  many of you are probably annoyed by the Harlem Shake since going viral on You Tube, but we can't help to notice Kate Beckinsale's 12 year-old daughter, Lily showing Kate how to get down with the shake. She appeared to be happy, grinning and speaking with friends.
Check it out here!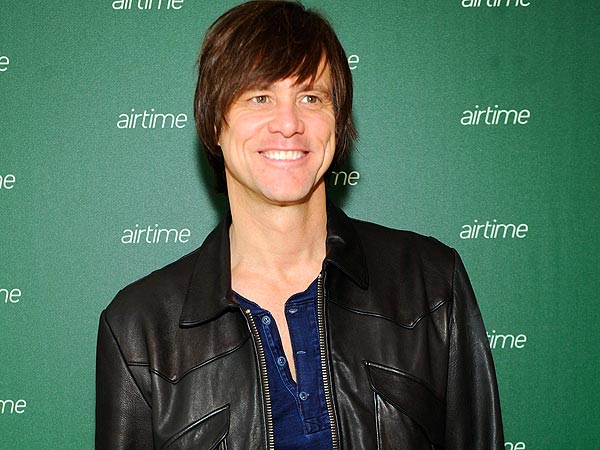 In Jim Carrey's upcoming film,
The Incredible Burt Wonderstone,
he has quite the physique. Jim, 51, said dieting for the film was 'not a happy place' and he's now got 'Mr. Cuddly back'. We love Jim's sense of humour- he doesn't take himself to seriously! If only a gal  could get away with saying that!
More details on this here.